ASCL/WGSS FSP Hyderabad
Hyderabad, India
Program At a Glance
Language

Hindi
Classes In

English
Department

Asian Societies, Cultures, and Languages
ABOUT THIS PROGRAM
ASCL and WGSS have developed an interdisciplinary foreign study program in Hyderabad, a dynamic and multicultural city in southeastern India with a population of 6.8 million. Hyderabad is particularly known as a city in which Hindu and Muslim cultures have commingled for over four hundred years.  Hyderabad is home to a number of institutions of higher learning, including Osmania University, the Indian School of Business, and the prestigious University of Hyderabad.  In addition, Hyderabad is the center of the Telegu film industry and has a well-developed information technology sector.  The population of Hyderabad is cosmopolitan and multilingual (speaking Telugu, Hindi, Urdu, and English), but students will have little difficulty navigating the city using English alone.
The FSP will be located at the University of Hyderabad, which is among the top ten academic institutions in India.  The university has 275 faculty and 2,700 students.  The campus is residential, and 90% of the students, who come from all over India, live on the campus itself.  Dartmouth students will be able to take advantage of the vibrant social and intellectual life on campus and will have access to sports and other facilities and to non-credit courses in classical Indian dance or music. Dartmouth students will take two courses designed especially for them and will enroll in a third class chosen from a list of offerings at the University of Hyderabad.  Students will thus be enrolled in one class with University of Hyderabad students.
THE STUDY ABROAD EXPERIENCE
ACADEMIC PROGRAM
Faculty Director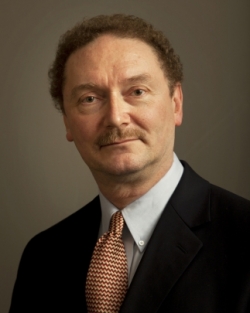 Dirk Vandewalle
Associate Professor of Government
Curriculum
This program will focus on contemporary India, but students will also be exposed to India's rich and varied history through the Dartmouth professor's course as well as the learning expeditions that are an integral part of the program.   The program is designed to attract students who are interested in India from many different perspectives--religion, history, literature, politics, government, business, film, globalization, and health care.  This FSP is offered during the Winter term and comprises 2-3 days of on-site orientation, approximately 9 weeks of academic coursework, and three expeditions that will occur over the course of three weekends during the program.
 
Students will take three courses:
Course No. 1 will be taught by the Dartmouth faculty director and will correspond with his or her field of expertise.  
Course No. 2, "Gender, Film, and Media in Modern India" will be taught by local faculty.  India has one of the world's most dynamic film industries, and its influence has now stretched well beyond the subcontinent. This course will examine modern Indian film through the lens of gender.
For Course No. 3, also taught by local faculty, students will choose from among several regular offerings at the University of Hyderabad and be integrated into their chosen course, studying alongside Indian students. The course options may change from year to year, but all will have a general focus on India. Previous course offerings have included: "Women's Movements in India," "Community Media and the Public Sphere," "Urban Environments," and "Understanding Digital Media and Cyberculture."
Coursework will be supplemented by excursions and guest lectures. Dartmouth also expects to make available instruction in Hindi for those who wish to study a language on a non-credit basis.
All three courses on the FSP will qualify for credit toward the ASCL major. Course 2 will qualify for credit toward the WGSS major. Courses 1 and 3 may or may not qualify for the WGSS major depending on their content in a given year, as well as the focus of the work the student produces for the course.
 
Prerequisites
The minimum prerequisite will be two courses, one taken from lists of courses approved by WGSS and the other from a list approved by ASCL (some courses appear on both lists).  Applicants should consult with the ASCL or WGSS chair for these lists.  Admitted students will also need to complete a list of required readings that will prepare them for their stay in India and participate in a pre-program orientation specifically designed for this FSP.
STUDENT LIFE
The Tagore International House (TIH), located on the University of Hyderabad campus, is a short walk away from the University's Study in India Program building.  Students residing in the Tagore International House are provided with all meals, including breakfast, lunch, and dinner, served in the dining hall on the ground floor. Students have access to broadband Internet in their rooms and WiFi Internet in the common hall. Male and female students are usually placed in different floors/units in the Tagore International House.
The TIH has double occupancy rooms upstairs. There is a computer room, an open lounge and a recreation room upstairs. You will be provided with documents that identify the University of Hyderabad's Study in India Program Guidelines and Rules as well as a list of rules all persons residing at TIH are expected to follow.
Tuition and Fees
The fees charged by the College for a Dartmouth-sponsored off-campus term of study include regular tuition charges for a term at Dartmouth, service fees, as well as the specific costs established for each off-campus study locale. In many programs, the room and board costs tend to be higher than for a term in Hanover. You can view a budget sheet for each program by clicking on the appropriate term. The cost of transportation to and from the site is the responsibility of the student.
Financial Aid
In order that all qualified Dartmouth undergraduate students may have the opportunity to take part in off-campus programs, the College endeavors to adjust its normal financial aid awards for students already receiving aid. Tuition and expected family contribution for Dartmouth's off-campus programs are the same as for an on-campus term. Assistance is available to meet extra costs associated with off-campus programs, including airfare. Half of any extra cost is met with additional Dartmouth scholarship; loan assistance is offered for the other half. Loan assistance is also offered to replace the employment that would normally be included in an on-campus term. Although financial aid recipients are given aid to cover all of the required costs of the program, students are responsible for purchasing their own plane ticket and, on some programs, meals. Often this means that part of the expected family contribution is used towards these costs rather than for tuition.
Program Resources
Department Contact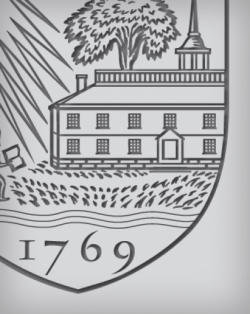 Cristen Brooks
Program Coordinator
Student Alumni Contact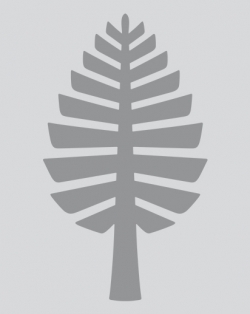 Coming Soon