guarini_810.jpg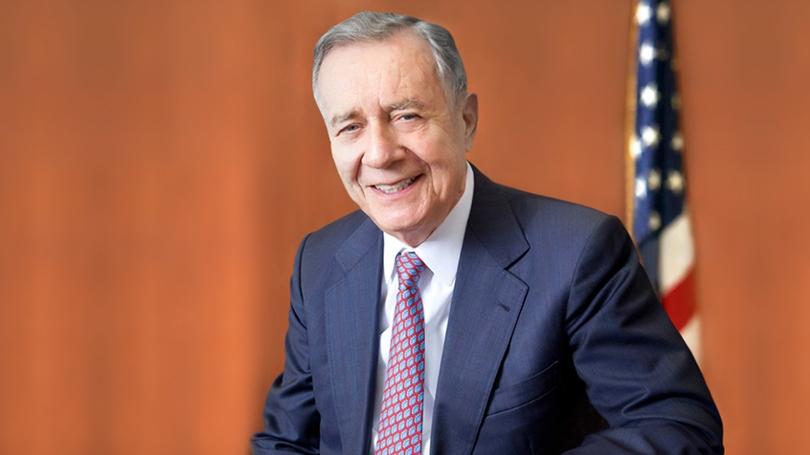 Former Congressman Frank Guarini graduated from Dartmouth in 1946 following combat services as a Navy lieutenant during World War II, for which he received the Naval Commendation Medal and three Battle Stars.  He returned from his war service with a commitment to public service and an appreciation for the importance of an international perspective.
Congressman Guarini received his law degree from New York University and went on to serve in the New Jersey State Senate for two terms and in the U.S. House of Representatives for seven, championing legislative reform and focusing on international trade.  He served as a delegate to the North Atlantic Treaty Organization in London and was appointed by President Bill Clinton to serve as U.S. Representative to the General Assembly of the United Nations.  
He served as president and chair of the National Italian American Foundation; was chair of the board of regents and trustee of St. Peter's University, in New Jersey; and is the chairman of the Board of Trustees of John Cabot University, in Rome.  He received Italy's highest decoration, the Knight of the Grand Cross of the Order of Merit of the Italian Republic, bestowed on him by President Giorgio Napolitano.
Congressman Guarini has long been a generous benefactor to Dartmouth and is the Institute's and Graduate School's namesake.  In addition to supporting the Guarini Institute, he previously endowed Dartmouth's Italian Language Study Abroad program in Rome, also prompted by his belief in the importance of instilling a global perspective in young people, as well as an associate deanship in international and interdisciplinary studies.