Pre-Decision Phase Timeline
Due dates below apply to ALL terms
pre-decision_phase_timeline.png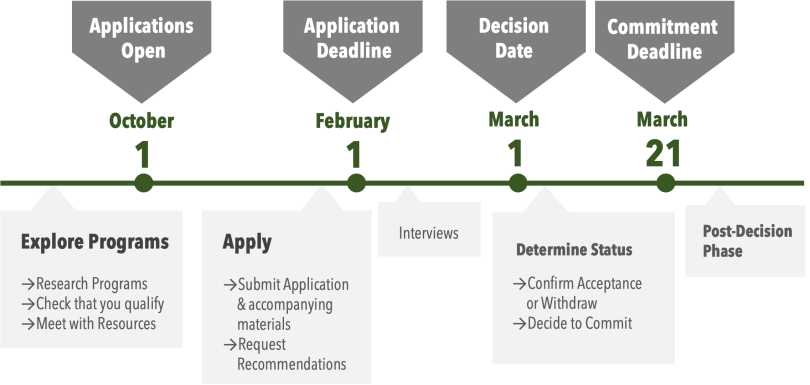 Post-Decision Phase Timeline
Program Deadlines
dates_and_deadlines.png
Post-Decision Dates and Deadlines
Withdrawing: How to withdraw from a program

Program Dates: Specific program dates will be provided for faculty-directed programs in the Guarini Institute Travel Guidance. Students participating on exchange programs will normally receive program dates directly from their host institution.

Passports: Your passport must be valid 3+ months past your program end date--More information about passports.