Jeffrey Cho, '22
19X German LSA+ Berlin
jeffrey.jpeg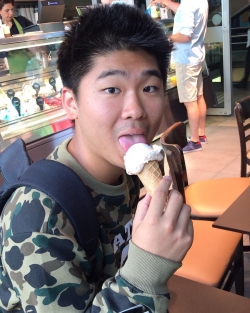 I'm a current senior majoring in Computer Science. My favorite and most impactful memory at Dartmouth would unequivocally be the Summer 2019 Berlin LSA. Initially, before attending, I had little to no expectations, but in hindsight, this amazing program turned my life upside down. I chose to become a study away advisor because I wanted to help others enjoy this once-in-a-lifetime opportunity better or even similar to what I had experienced. 
As a freshman, I was pretty disengaged with the Dartmouth community. Pretty much knowing little to nobody on campus and facing the pressure of not being antisocial seemed like an impossible burden to overcome, so naturally I just mostly flowed through my first 3 terms at Dartmouth. Honestly, I did not take advantage of the numerous opportunities offered by the college. However, being in Berlin my freshman summer with amazing people on my program made me appreciate all the little moments I had in the city with them, whether it be sharing a drink at a rooftop bar in Leipzig or even just walking through the streets of Berlin. The momentum from that summer carried over to my sophomore year where I really started to make myself involved on campus and enjoy spending the time I had with my friends. As someone who had no idea about his identity nor had any expectations to gain something about his identity prior to the study abroad program, I am willing to speak with anyone who doesn't really have any goals/expectations or doesn't really know how their identity might be affected by the program because I was in the same shoes when I had gone. 
Availability: I am available virtually 21X; however, I will be on campus 21F, winter 2022, and spring 2022. 
Phone: (757) 778-7757