AAAS FSP Paris
Paris, France
Program At a Glance
Language

French
Classes In

English
Department

African and African American Studies
This program is offered once every two years
ABOUT THIS PROGRAM
The African and African American Studies Program (AAAS) offers a foreign study program in Paris, France, entitled Afro/Black Paris: The African Diaspora and the City of Light. The Afro/Black Paris FSP is intensive, interdisciplinary, and immersive.  Courses are taught in English that examine the topics of (1) slavery and colonialism; (2) African/Black Americans in relation to Afro/Black French people (past and present); and (3) literary texts by French writers of African descent. Centered at Reid Hall, the celebrated 18th century university campus in Paris, this program is focused on the historical, cultural, and social significance of African descended people in this region of the African diaspora.
Paris, France is one of the most extraordinary destinations in the world. It is also an exceptional site in the African diaspora, a "City of Light" that Ernest Hemingway befittingly describes as "a moveable feast." Nowhere has a metropolis in mainland Europe been so historically and socially transformed by a fascinating diversity of people from countries in Africa, the Caribbean, and the Americas. Although their presence in France is centuries-old, Paris and France continue to be a contested home for their French descendants and others of African descent where questions of race, racialization, racism, anti-racism and their intersection conjugate with myths, narratives, and representations of these regions as colorblind and race-free.
What is Afro/Black Paris? What are the important events, key debates, and central figures associated with it? What do belonging and identity politics look like on the ground for citizens and denizens who refer to themselves and/or are referred to by others as "Afro French," "B/black," or "N/noir-e-s?" Is it as James Baldwin writes, "[i]n America, the color of my skin had stood between myself and me; in Europe, that barrier was down?"
This program offers a unique opportunity to explore "another Paris," the exceptional and lived-experience that we refer to as Afro/Black Paris!
Participants will participate in workshops on art, cuisine, film, Hip Hop, jazz, the literary landscape, museums and open markets.  Previous field excursions have included visiting a major slave port in France (i.e., Nantes) to the fairy tale medieval village and chateau in the Dordogne region (i.e., Chateau des Milandes) where Josephine Baker and her twelve adopted children prospered!
Students enrolled at Dartmouth's exchange partner schools, including Spelman, Morehouse and schools participating in the Twelve College Exchange are eligible and welcome to apply.  
THE STUDY ABROAD EXPERIENCE
ACADEMIC PROGRAM
Faculty Director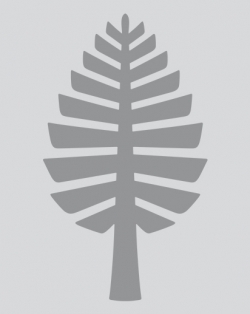 TBD
Prerequisites
Selection Criteria: Preference will be given to students who have taken at least one course in AAAS.
STUDENT LIFE
Participants will live in student residences.
Student Voices
"My participation in this program equipped me with the skill of conversing on issues I'm not entirely adept at." - Summer 2018
Student Voices
"I will learn to get out more on my own! What this program offered, me at least, is exploring what one truly desires. I cannot wait to take back this skill to Dartmouth." - Summer 2018
Student Voices
"There was a phrase passed around, 'decolonize your mind' that was such a deep and troubling concept. [The professor] taught us to re-evaluate how we think, and why we think the things we do." - Summer 2018
Tuition and Fees
The fees charged by the College for a Dartmouth-sponsored off-campus term of study include regular tuition charges for a term at Dartmouth, service fees, as well as the specific costs established for each off-campus study locale. In many programs, the room and board costs tend to be higher than for a term in Hanover. You can view a budget sheet for each program by clicking on the appropriate term. The cost of transportation to and from the site is the responsibility of the student.
Financial Aid
In order that all qualified Dartmouth undergraduate students may have the opportunity to take part in off-campus programs, the College endeavors to adjust its normal financial aid awards for students already receiving aid. Tuition and expected family contribution for Dartmouth's off-campus programs are the same as for an on-campus term.
All costs, including airfare and spending money, are considered when determining the cost of an off-campus program. Any costs in excess of a typical term in Hanover are met with additional Dartmouth Scholarship Funds.  Loan assistance is offered to replace the employment that would normally be included in an on-campus term.
Students are responsible for purchasing their own plane ticket and, in many cases, meals. Often this means that part of the expected family contribution is used towards these costs rather than for tuition. For help sorting out who pays what and how, a visit to the Financial Aid Office is often advisable.
Program Resources
Department Contact
Lisa Meehan
Program Administrator
Alumni Contact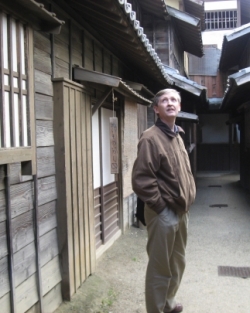 Allen Hockley
Associate Professor of Art History