AAAS FSP Paris
Paris, France
Program At a Glance
Language

French
Classes In

English
Department

African and African American Studies
This program is offered once every two years
ABOUT THIS PROGRAM
The Department of African and African American Studies (AAAS) offers an FSP in Paris, France, entitled Afro/Black Paris: The African Diaspora in the City of Light. This FSP takes students on a journey not to an actual place per se in France, but rather through a lived experience in one of the most extraordinary destinations in the world. Nowhere to the same degree has a European city been so enriched and transformed by Africans and their descendants, including African Americans. Comprised of two courses taught in English and one French language course for beginners, this FSP offers a unique opportunity to explore "another Paris," an adventure described by former students as "life-altering!"
Check out "Afro Black Paris FSP," a short film by Kalia Hunter '21, and also "African Americans in France" to learn about the Afro/Black Paris experience. 
Associate Professor Trica Keaton, Dartmouth College, is the Founder and Faculty Director. 
THE STUDY ABROAD EXPERIENCE
ACADEMIC PROGRAM
Faculty Director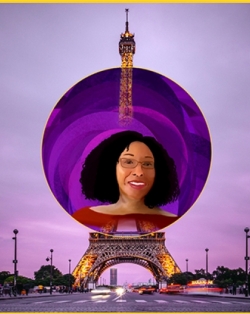 Trica D. Keaton
Associate Professor of African and African American Studies
Curriculum
Afro/Black Paris through Language 
Afro/Black Paris: Past, Present, and Future 
Decolonizing the French Museum: The Memory and Legacies of Black Enslavement 
Prerequisites
Preference will be given to students who have taken at least one course in AAAS and with Professor Keaton. Priority will also be given to students who are interested in learning not only about Afro/Black Paris, but also, about Paris and France more broadly. T
STUDENT LIFE
Participants will live in student residences.
Student Voices
The Afro/Black FSP was a life-changing experience that allowed me to learn about French history and cultures both in and outside of the classroom. I have not experienced anything like it thus far. The trip to the Dordogne region in France to see Josephine Baker's Chateau and fieldtrips to other regions were amazing and also instructive. Art was a vital part of our program and being surrounded by the arts also provided me with an opportunity to perform my poetry at a jazz club through the Jazz/Spoken World workshop and to have a portrait made of me by a well-known artists whose work focuses on the experiences of people of African descent. The Afro/Black Paris FSP was without a doubt a rewarding experience that I highly recommend to others." Antonette Davids, Dartmouth '20
Student Voices
"Professor Keaton kept her promise when she said it would be an unforgettable experience. I gained so many adaptable life-lessons and academic skills. Choosing to go on this FSP during my freshman summer was hands down one of my best decisions at Dartmouth thus far.  A great deal of my growth, both personally and as an aspiring academic, is thanks to this FSP."  Nai-ah Dixon, Dartmouth '21
Student Voices
"My participation in this program equipped me with the skill of conversing on issues I'm not entirely adept at." - Summer 2018
Student Voices
"I will learn to get out more on my own! What this program offered, me at least, is exploring what one truly desires. I cannot wait to take back this skill to Dartmouth." - Summer 2018
Student Voices
"There was a phrase passed around, 'decolonize your mind' that was such a deep and troubling concept. [The professor] taught us to re-evaluate how we think, and why we think the things we do." - Summer 2018
Tuition and Fees
The fees charged by the College for a Dartmouth-sponsored off-campus term of study include regular tuition charges for a term at Dartmouth, service fees, as well as the specific costs established for each off-campus study locale. In many programs, the room and board costs tend to be higher than for a term in Hanover. You can view a budget sheet for each program by clicking on the appropriate term under "Financing Your Program". The cost of transportation to and from the site is the responsibility of the student.
Financial Aid
In order that all qualified Dartmouth undergraduate students may have the opportunity to take part in off-campus programs, the College endeavors to adjust its normal financial aid awards for students already receiving aid. Tuition and expected family contribution for Dartmouth's off-campus programs are the same as for an on-campus term.
All costs, including airfare and spending money, are considered when determining the cost of an off-campus program. Any costs more than a typical term in Hanover are met with additional Dartmouth Scholarship Funds.  If you have a work expectation for the term, this will be replaced by scholarship funding for programs that span the entire term. 
Students are responsible for purchasing their own plane tickets and, in many cases, meals. Often this means that part of the expected family contribution is used towards these costs rather than for tuition. For help sorting out who pays what and how, contacting the Financial Aid office is often advisable.  
Financing your program | Financial Aid | Scholarships | Budgeting & Costs
Program Resources
Department Contact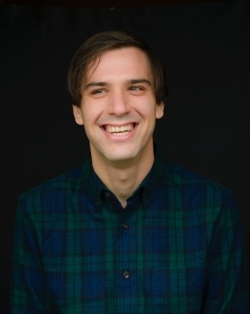 Roger Arnold
Department Administrator
Alumni Contact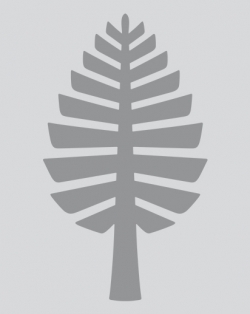 TBD