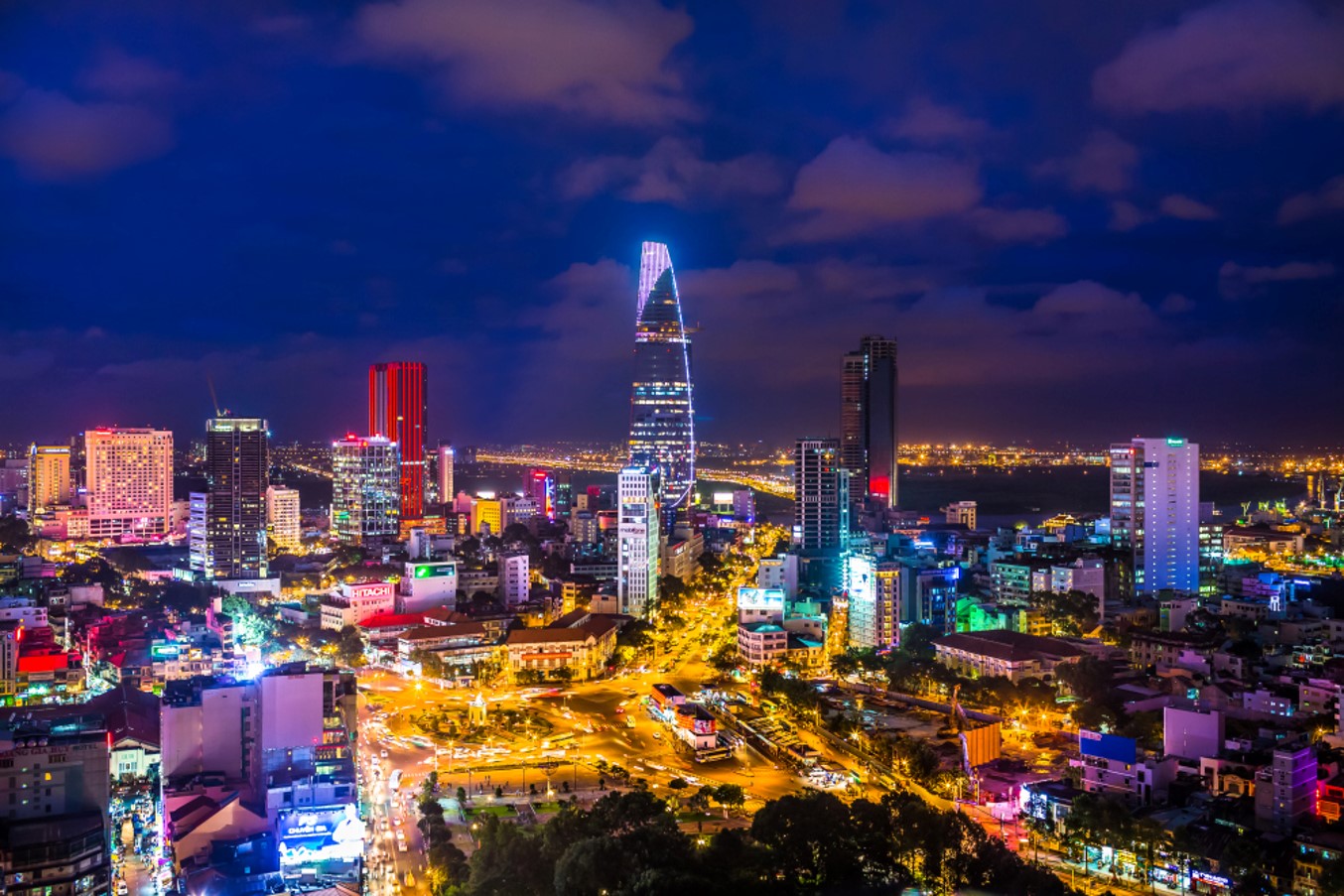 ASCL Developing Vietnam Ho Chi Minh City (Fall Term +)
Ho Chi Minh City, Vietnam
Program At a Glance
Language

Vietnamese
Classes In

English
Lodging

Flat/Apartment
Department

Asian Societies, Cultures, and Languages
THIS PROGRAM IS OFFERED ONCE EVERY TWO YEARS
SPECIAL NOTE
Please note, the instruction and study away portion of this program takes place during the winterim period for three weeks in December.  Students should discuss with their Dean how this may impact their fall term course load. Participating in this Fall Term+ course may require additional permission for a 4-course term if you have reached the maximum of 4 terms with a 4-course load.  
ABOUT THIS PROGRAM
In 2022, the Asian Societies, Languages and Cultures (ASCL) Program will offer the inaugural edition of Developing Vietnam, Dartmouth's first-ever study away program in Vietnam.  Students enrolled in Developing Vietnam will explore the vibrant and exciting field of Vietnamese Studies.  Our explorations of various aspects of Vietnamese society, culture and politics will be linked by a focus on the theme of development in contemporary Vietnam.  We will adopt an interdisciplinary approach that incorporates methods and insights from History, Environmental Studies, and Film and Literary Studies.
The format of Developing Vietnam is different from that of other Dartmouth study away programs.  Students admitted to this program will enroll in two courses: ASCL 70.22, a one-credit course offered in Hanover during the regular fall term (September-November); and ASCL 59.04, a one-credit, three-week intensive course that will take place in Vietnam during the December winterim.  Both courses will be counted as fall term courses.  Students must enroll in and successfully complete ASCL 70.22 in order to be eligible for ASCL 59.04.
This innovative program is based on Dartmouth's partnership with Fulbright University Vietnam, a new liberal arts university in Ho Chi Minh City.  During the fall term, faculty at Dartmouth and Fulbright will each offer courses on Vietnamese Studies with similar learning goals and content.  During this time, students from the two universities will work in joint Dartmouth-Fulbright teams to design a research project related to one of the topics they are studying.  Then, during the December winterim period, the Dartmouth instructors and students will travel to Ho Chi Minh City for three weeks of intensive research collaboration and co-learning with their Fulbright counterparts.  During this time, the joint teams will conduct their field research and present their findings to their instructors and their peers.
For more information please visit: https://journeys.dartmouth.edu/vnfsp/.
ACADEMIC PROGRAM
Faculty Director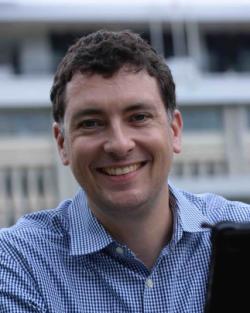 Edward Miller
Associate Professor of History
Curriculum
ASCL | 59 | 04:
Intensive Foreign Study in Vietnam

Please note, participating students will need to take ASCL | 70 | 22: Developing Vietnam: History, Environment and Culture in the fall term that immediately precedes this program as ASCL 59.04 is a direct continuation of the coursework done in ASCL 70.22.
Prerequisites
To be eligible for participation students must have taken at least one ASCL course (or a non-ASCL course with significant Asian Studies content) prior to the start of the program, in addition to ASCL 70.22.
STUDENT LIFE
Housing for Dartmouth students will be in apartments approximately a ten-minute walk from the Fulbright campus.  The housing community includes Fulbright undergraduate students which will provide additional opportunities for the Dartmouth and Fulbright students to interact with each other. 
The program will incorporate multiple day excursions which may include the Cần Giờ mangrove bioreserve, a walking tour of the Phú Mỹ Hưng New Urban Area (the privately developed neighborhood in which Fulbright's campus is located).  In addition, we anticipate offering a weekend trip to the Mekong Delta province of Bến Tre.  Students will already be familiar with the environmental histories of these places from their work in the earlier course.
Fall Term+ Tuition and Fees
Please note that the tuition and fees you pay to the college for a the fall term will include the winterim course in Vietnam.  There will be additional room and board costs billed to your student account associated with the Vietnam portion of the program.  These fees, in addition to any estimated out of pocket expenses will be eligible for financial aid for those students who qualify.
FINANCIAL AID
In order that all qualified Dartmouth undergraduate students may have the opportunity to take part in off-campus programs, the College endeavors to adjust its normal financial aid awards for students already receiving aid. Tuition and expected family contribution for Dartmouth's off-campus programs are the same as for an on-campus term. Assistance is available to meet extra costs associated with off-campus programs, including airfare. Half of any extra cost is met with additional Dartmouth scholarship; loan assistance is offered for the other half. Loan assistance is also offered to replace the employment that would normally be included in an on-campus term. Although financial aid recipients are given aid to cover all of the required costs of the program, students are responsible for purchasing their own plane ticket and, on some programs, meals. Often this means that part of the expected family contribution is used towards these costs rather than for tuition.
Program Resources
Department Contact
Hope Rennie
Program Administrator