Astronomy FSP Cape Town
Cape Town, South Africa
Program At a Glance
Language

English
Classes In

English
Lodging
Dormitory

Flat/Apartment
Department

ABOUT THIS PROGRAM
This is a biennial program and will be offered in winter 2021.
The Astronomy Foreign Studies Program in South Africa provides Dartmouth students with a unique opportunity to observe the southern hemisphere night sky at the national observatory of South Africa. The view of the night sky from the observatory is spectacular -- one easily sees more than four times as many stars as from Hanover.  The Large and Small Magellanic Clouds (nearby galaxies) are larger than the full moon and easily visible to the unaided eye.
Through first hand observations and intensive studies, students will learn about stars in the Milky Way and the Magellanic Clouds. During the first five weeks of the program students will be based in Cape Town, learning about astrophysics and observational astronomy through classroom instruction and practical projects.  This will include learning how to operate telescopes, and running public observing sessions.
Approximately one week of the program will be spent at the national observatory in Sutherland (four hours north of Cape Town), a remote location which is home to over 20 professional telescopes, including the largest telescope in the southern hemisphere, SALT.  After collecting data for a week, students will return to Cape Town, where they will analyze their data and present the results of their independent research. During this time, students will assist staff at the national observatory in their public outreach efforts by visiting local schools, introducing young learners to the wonders of the night sky and the science of astronomy.
Dartmouth faculty will teach one of the two regular courses and supervise the independent projects, assisted by a graduate student TA.  The other regular course will be taught by a South African astronomer.
The FSP is operated in partnership with the Council on International Educational Exchange (CIEE). CIEE is the country's oldest and largest nonprofit study abroad and intercultural exchange organization.
THE STUDY ABROAD EXPERIENCE
STUDENT LIFE
Students share off-campus houses or apartments near campus with fellow CIEE Study Abroad program participants and local students. Students have small single rooms (some houses have a small number of double rooms) and share kitchen and other facilities with five to 10 students (fewer in apartments). All residents of the houses or apartments share basic cleaning duties. Students are responsible for their own meals, which are not included in the program fee. Students can prepare their own meals or eat at establishments on or off campus.
 
See: http://www.ciee.org/study-abroad/south-africa/cape-town/arts-sciences/
Tuition and Fees
The fees charged by the College for a Dartmouth-sponsored off-campus term of study include regular tuition charges for a term at Dartmouth, service fees, as well as the specific costs established for each off-campus study locale. In many programs, the room and board costs tend to be higher than for a term in Hanover. You can view a budget sheet for each program by clicking on the appropriate term. The cost of transportation to and from the site is the responsibility of the student.
Financial Aid
In order that all qualified Dartmouth undergraduate students may have the opportunity to take part in off-campus programs, the College endeavors to adjust its normal financial aid awards for students already receiving aid. Tuition and expected family contribution for Dartmouth's off-campus programs are the same as for an on-campus term. Assistance is available to meet extra costs associated with off-campus programs, including airfare. Half of any extra cost is met with additional Dartmouth scholarship; loan assistance is offered for the other half. Loan assistance is also offered to replace the employment that would normally be included in an on-campus term. Although financial aid recipients are given aid to cover all of the required costs of the program, students are responsible for purchasing their own plane ticket and, on some programs, meals. Often this means that part of the expected family contribution is used towards these costs rather than for tuition.
Program Resources
Department Contact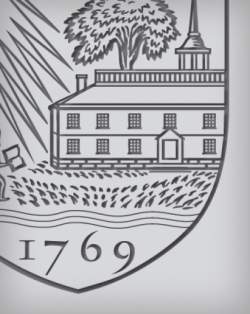 Judith Lowell
Department Administrator
Student Alumni Contact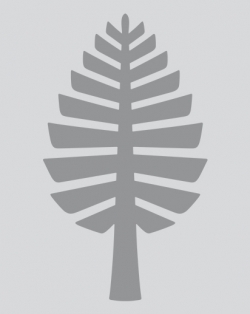 Coming Soon