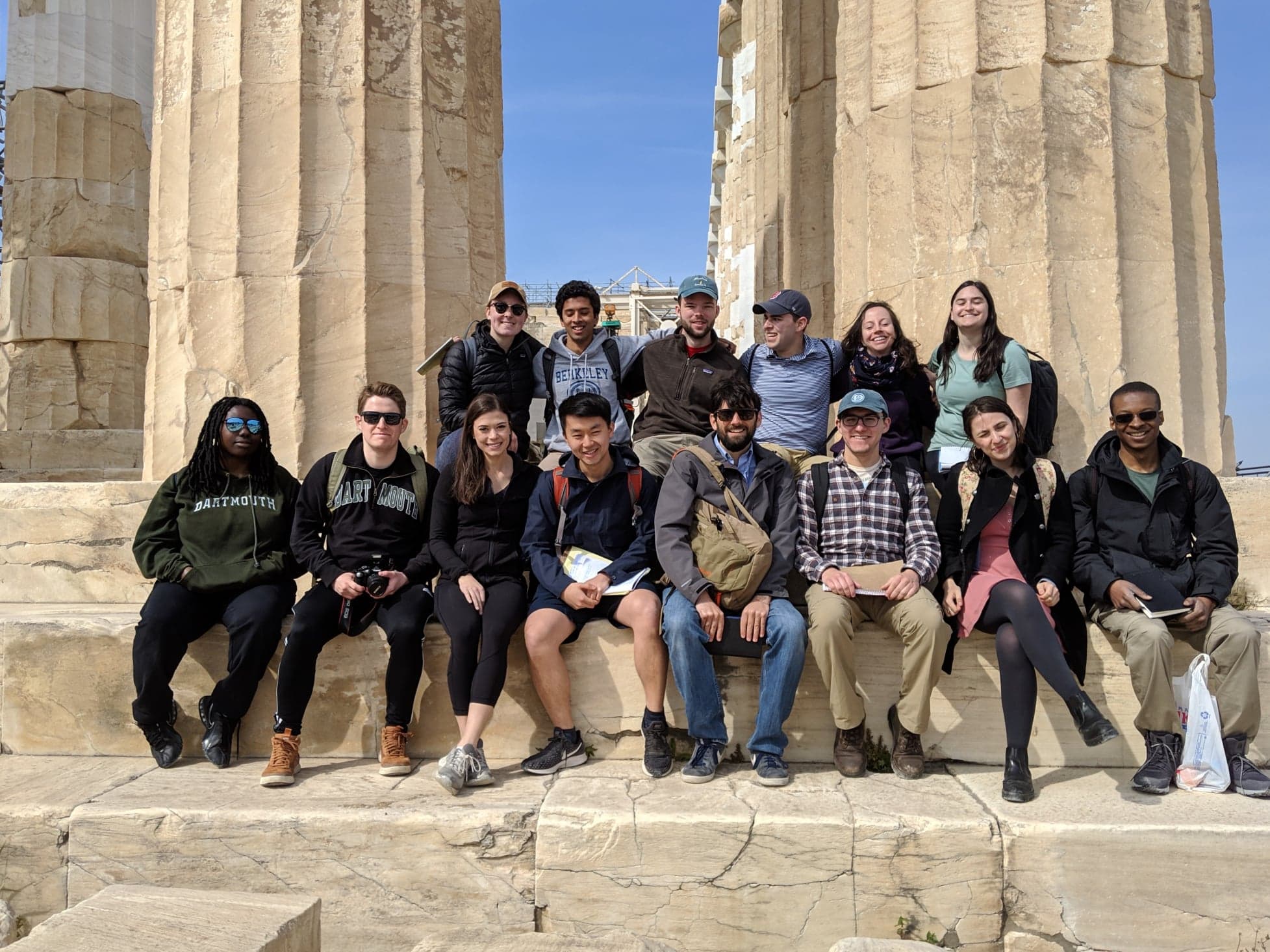 Classics FSP Greece
Sicily, ItalyVarious Locations (Athens), Greece
Program At a Glance
Language

Greek
Classes In

English
Lodging

Hotel

Pensione

Traveling
Department

This program is offered once every two years
ABOUT THIS PROGRAM
The Foreign Study Program in Greece provides students with the once-in-a-lifetime opportunity to learn about ancient Greece by living, traveling, and studying in modern Greece. This FSP will help you become deeply familiar with not only with Greece's past, but also with its present, its people, and its landscape. We will spend a little more than half the semester in Athens, where we will live in apartments and take two classes, in English, at a local university: Topography and Monuments of Athens and Ancient Greek Mythology and Religion. We will spend the rest of the semester traveling to study, in person, some of the most famous ancient Greek sites; more specifically, we will take four trips, each one lasting about a week:
to the Peloponnese (Olympia, Mycenae, Epidauros, Sparta, etc.)

to central and northern Greece (Delphi, Meteora, Thessaloniki, Pella, Vergina, etc.)

to the islands (Crete, Santorini, Naxos, Mykonos, etc.)

to Sicily (Syracuse, Agrigento, Selinunte, Palermo, etc.).
If you are interested in this program, please contact Professor Paul Christesen right away to talk about the details of the trip and the application process.
FAQs
How many students participate in the program?
Enrollment is limited to 15 students
How long does the program run? 
We arrive in Athens in late March, and the program ends in the first week of June
How do the classes in Athens work?
Professor Paul Christesen, a member of Dartmouth's Department of Classics, will go to Greece with the FSP group and be there the entire quarter. You will take two courses, with instructors permanently based in Athens; the only students in those classes will be members of the FSP group. During the travel weeks, you will work directly with Professor Christesen, who will organize and lead the trips.
Do I need to know how to speak (modern) Greek?
No, all classes are conducted in English, and English is widely spoken in Greece. There will, however, be opportunities to learn modern Greek while we are in Athens; learning some modern Greek during the program is encouraged but not required.
Do I need to know how to read Latin or ancient Greek?
No knowledge of ancient Greek or Latin is required.
Do I need to major in Classics in order to participate in the program?
No, typically about half of each FSP group consists of students who are not Classics majors.
What is the (first) application deadline?
1 February 2024
All potential applicants are strongly advised to consult with Professor Christesen via email well in advance of the application deadline.
THE STUDY ABROAD EXPERIENCE
ACADEMIC PROGRAM
Faculty Director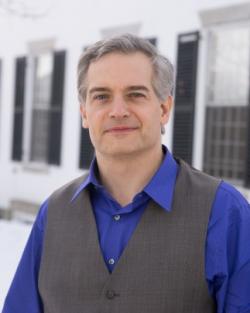 Paul Christesen
William R. Kennan Professor of Ancient Greek History Chair, Department of Classics
STUDENT LIFE
In major cities, hotel accommodations are arranged for the group. While traveling, students typically stay in small hotels. Students are responsible for their own meals.
For more information, please see the department website.
Student Voices
"I became so much better at everything in my field, and would not trade a minute of stress I experienced on this program for a minute of relaxation at home.  It was sublime"
Student Voices
"Introduced us to Greek cultural concepts and customs..." - Spring 2019
Student Voices
"One of my highlights was just realizing how much I had learned by the end of the program- at the beginning archaeological sites just looked like a jumble of rocks, but by the end I could easily recognize and reconstruct certain features. Crete was also a big highlight of the program for me." -Spring 2019
Student Voices
"Professor Christesen's discourses were an essential part of my experience. Through them, I became incredibly close with the other students and started to understand myself a little better too." -Spring 2017
Student Voices
"Being on the acropolis at sunset was one of the most incredible experiences of my life and I will never forget it. The British Museum storerooms stand out as the other most memorable experience. There's something magical about seeing things that most people never will." - Spring 2017
Student Voices
"I have discovered a new love from a concentration in this field which I did not expect to find." -Spring 2017
Tuition and Fees
The fees charged by the College for a Dartmouth-sponsored off-campus term of study include regular tuition charges for a term at Dartmouth, service fees, as well as the specific costs established for each off-campus study locale. In many programs, the room and board costs tend to be higher than for a term in Hanover. You can view a budget sheet for each program by clicking on the appropriate term under "Financing Your Program". The cost of transportation to and from the site is the responsibility of the student.
Financial Aid
In order that all qualified Dartmouth undergraduate students may have the opportunity to take part in off-campus programs, the College endeavors to adjust its normal financial aid awards for students already receiving aid. Tuition and expected family contribution for Dartmouth's off-campus programs are the same as for an on-campus term.
All costs, including airfare and spending money, are considered when determining the cost of an off-campus program. Any costs more than a typical term in Hanover are met with additional Dartmouth Scholarship Funds.  If you have a work expectation for the term, this will be replaced by scholarship funding for programs that span the entire term. 
Students are responsible for purchasing their own plane tickets and, in many cases, meals. Often this means that part of the expected family contribution is used towards these costs rather than for tuition. For help sorting out who pays what and how, contacting the Financial Aid office is often advisable.  
Financing your program | Financial Aid | Scholarships | Budgeting & Costs
Program Resources
Department Contact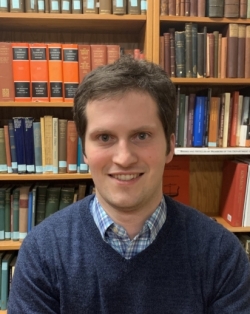 Thomas Pike
Administrator
Alumni Contact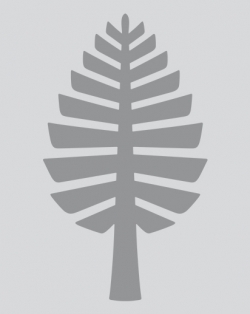 TBD