Environmental Studies FSP Southern Africa
Johannesburg, South AfricaWindhoek, Namibia
Program At a Glance
Language

English
Classes In

English
Lodging

Camping

Homestay

Hotel

Lodge
Department

ABOUT THIS PROGRAM
The Environmental Studies Program offers a foreign study program in southern Africa (South Africa and Namibia). The program is heavily experiential: students spend the majority of their time directly engaging with local African landowners and staff at local NGOs and research centers under the guidance of the Dartmouth faculty. Courses are taught by multiple Dartmouth faculty directors.
This regional program gives students firsthand experience with issues of conservation, population, and resource use and management in southern Africa with the central theme being the intersection of conservation and human development. The climate of the region is dry, the environment is fragile, and people often struggle to sustainably use and manage scarce common-pool resources such as land and water. Historical processes have also left many groups economically vulnerable and without access to important social and environmental services. As participants will observe, these conditions further magnify environmental issues.
THE STUDY ABROAD EXPERIENCE
ACADEMIC PROGRAM
Faculty Director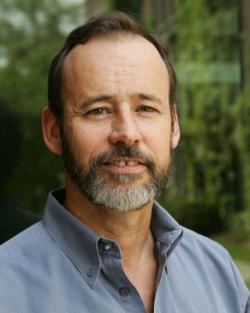 Douglas Thomas Bolger
Professor of Environmental Studies Adjunct Professor of Biological Sciences
Prerequisites
This program is limited to juniors and seniors.
One of the following courses in preparation.
(Availability subject to change):
    AAAS 11/ANTH 12.23: Intro to African Studies
    AAAS 14/HIST 5.1: Pre-Colonial African History
    AAAS 15/HIST 66: History of Africa since 1800
    AAAS 19/HIST 5.8: Africa and the World
    AAAS 40/WGST 34.2: Gender Identities and Politics in Africa
    AAAS 42/REL 66/WGST 44.03: Women, Religion and Social Change in Africa
    AAAS 44/ANTH 36: Anthropology and Contemporary Africa: Exploring Myths, Engaging Realities
    AAAS 46/HIST 67: History of Modern South Africa
    AAAS 50/ENVS 45/HIST 75: Colonialism, Development, and the Environment in Africa and Asia
    AAAS 51/COLT 51: African Literatures: Masterpieces of Literatures from Africa
    AAAS 54/THEA 23: Postcolonial African Drama
    AAAS 83.02/GEOG 80: Food and the African World
    AAAS 87.05/GOVT 42: Politics of Africa
    AAAS 87.09/ANTH 12.14: African Popular Culture
    AAAS 88.02/WGST 38.02/HIST 6.30: Women & Gender in the African Diaspora
    GEOG 6/INTS 16: Introduction to International Development
Selection Criteria: There are few formal prerequisites to participate in the ENVS Africa FSP.  The program benefits from having diverse perspectives among the student participants, and all majors are welcome to apply. What we do look for is individuals who are prepared to engage in a rigorous field-based educational experience. 
STUDENT LIFE
The program involves considerable travel in South Africa and Namibia.
During much of the program students and faculty will be traveling and camping in safari tents.  Students will also experience short rural homestays.
For more information, please see the department website.
Student Voices
"Off-campus programs add tremendous value to the Dartmouth experience" -Fall 2013
Student Voices
"I was in one place, with one group of people, studying one thing. We all had the same goal and the same responsibilities. That type of community is not possible at Dartmouth." -Fall 2013
Student Voices
"The program's structure provided many opportunities for me to interact with locals, primarily through our work with development, non-profit organizations. Additionally, one of the courses for the program asked each student to have conversations and interview local actors as part of a personalized project on a particular area of study." -Fall 2019
Student Voices
"I learned a lot and was able to visit amazing places and get very close to a group of people - it was a meaningful experience." -Fall 2019
Student Voices
"Once in a lifetime trip! Intellectually and personally challenging - huge opportunity for growth, not to mention to incredible sights!" -Fall 2019
Student Voices
"The past two months have been the most transformative of my life. My mind never stopped racing for one second as I hurried to process all we were seeing, learning, and doing. The program was also a good mix of challenging, sometimes frustrating experiences that provided opportunities for growth and fun, enjoyable experiences like safaris and meals out with the group. Being able to immerse yourself in issues like conservation, framed by socio-political processes like racism, oppression, and reparations provide the kind of learning experience you could never get inside the classroom. All the abstract ideas you read about in articles suddenly come to life, and people have faces and names and places have meaning. You begin to understand why this work is important in the first place. " -Fall 2019
Tuition and Fees
The fees charged by the College for a Dartmouth-sponsored off-campus term of study include regular tuition charges for a term at Dartmouth, service fees, as well as the specific costs established for each off-campus study locale. In many programs, the room and board costs tend to be higher than for a term in Hanover. You can view a budget sheet for each program by clicking on the appropriate term. The cost of transportation to and from the site is the responsibility of the student.
Financial Aid
In order that all qualified Dartmouth undergraduate students may have the opportunity to take part in off-campus programs, the College endeavors to adjust its normal financial aid awards for students already receiving aid. Tuition and expected family contribution for Dartmouth's off-campus programs are the same as for an on-campus term.
All costs, including airfare and spending money, are considered when determining the cost of an off-campus program. Any costs in excess of a typical term in Hanover are met with additional Dartmouth Scholarship Funds.  Loan assistance is offered to replace the employment that would normally be included in an on-campus term.
Students are responsible for purchasing their own plane ticket and, in many cases, meals. Often this means that part of the expected family contribution is used towards these costs rather than for tuition. For help sorting out who pays what and how, a visit to the Financial Aid Office is often advisable.
Program Resources
Department Contact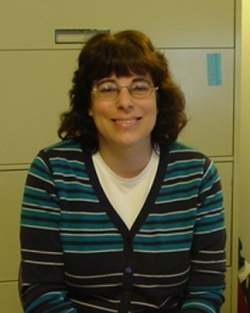 Kim Wind
Program Administrator
Alumni Contact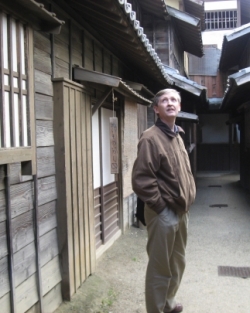 Allen Hockley
Associate Professor of Art History