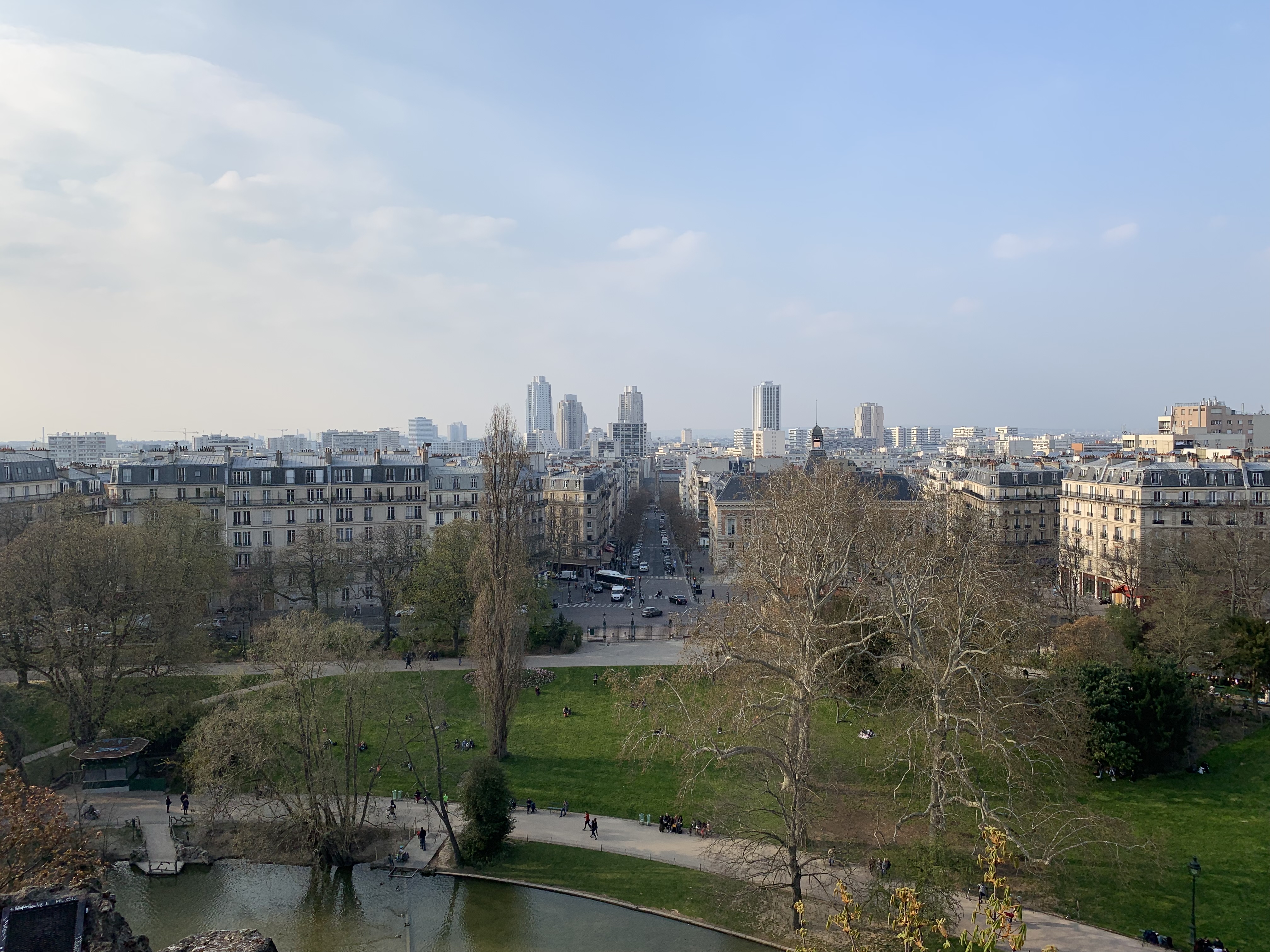 French FSP Paris
Paris, France
Program At a Glance
Terms Offered
Winter
Spring
Language

French
Classes In

French
Lodging

Homestay
Department

ABOUT THIS PROGRAM
The French and Italian Department offers a foreign study program in Paris, France. Classes take place at Reid Hall, which houses study abroad programs of about a dozen American universities' programs in Paris. The program provides students the opportunity to study French language, literature, and civilization at an advanced level. Special courses in advanced grammar and stylistics, modern French literature, art history, and modern history and politics are taught by French faculty and the Dartmouth faculty director. All three courses will count towards a French major and/or minor.
The program aims to expose students to French culture and society through classroom study and readings, excursions and site visits, personal contact with families and firsthand experience with French. Students are expected to converse fluently with French people and to write on a variety of cultural topics with an accurate command of French vocabulary and idiom. Students will gain a perspective on their own culture through intimate experience with and understanding of French culture.
THE STUDY ABROAD EXPERIENCE
Student Voices
"Living in Paris was one of the best experiences of my life. It's one of the most amazing cities in the world and you'll never be able to be there again with fellow Dartmouth students in an organized and tried program. This FSP is definitely a must for anyone interested in the French language or French culture at all." -Winter 2014
Student Voices
"Studying abroad, especially in a city like Paris, is an invaluable experience that everyone should have.  Not only does it enhance your knowledge of the French language perfectly, but the independence that is brought by living in Paris and in Europe is a great way to grow as a person." -Winter 2014
Student Voices
"This FSP is definitely a must for anyone interested in the French language or French culture at all."
Student Voices
"After the Paris FSP, your image of Paris will never again be the same. Paris is not like American movies, and it will become a place that you truly KNOW after your time here." -Fall 2013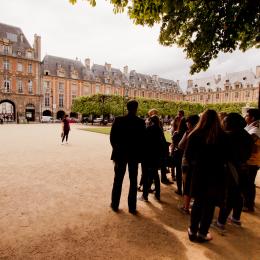 Place des Vosges
Students on a walking tour of the Marais in the Place des Vosges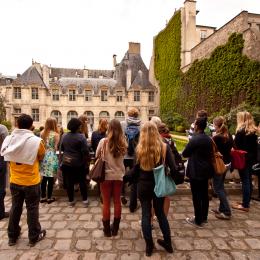 Hotel de Sully
Students learning about the history of Paris outside the Hotel de Sully on a walking tour of the Marais
Tuition and Fees
The fees charged by the College for a Dartmouth-sponsored off-campus term of study include regular tuition charges for a term at Dartmouth, service fees, as well as the specific costs established for each off-campus study locale. In many programs, the room and board costs tend to be higher than for a term in Hanover. You can view a budget sheet for this program by clicking on the appropriate term: fall or winter or spring. The cost of transportation to and from the site is the responsibility of the student.
Financial Aid
In order that all qualified Dartmouth undergraduate students may have the opportunity to take part in off-campus programs, the College endeavors to adjust its normal financial aid awards for students already receiving aid. Tuition and expected family contribution for Dartmouth's off-campus programs are the same as for an on-campus term. Assistance is available to meet extra costs associated with off-campus programs, including airfare. Half of any extra cost is met with additional Dartmouth scholarship; loan assistance is offered for the other half. Loan assistance is also offered to replace the employment that would normally be included in an on-campus term. Although financial aid recipients are given aid to cover all of the required costs of the program, students are responsible for purchasing their own plane ticket and, on some programs, meals. Often this means that part of the expected family contribution is used towards these costs rather than for tuition.
Program Resources
Department Contact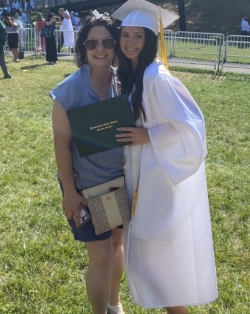 Ellissa Griffin
Department Administrator
Alumni Contact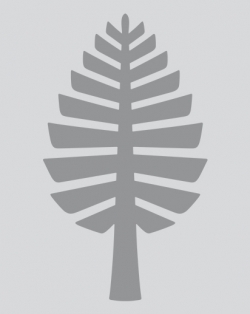 TBD