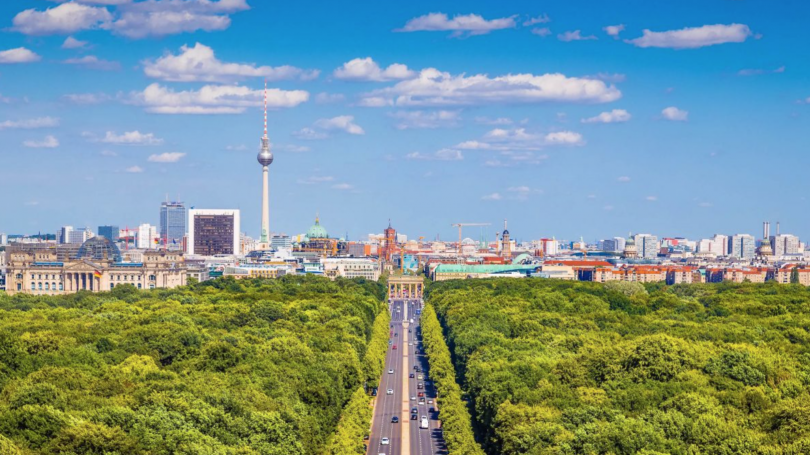 German-Engineering FSP: Green City, Sustainable Engineering in Berlin
Berlin, Germany
Program At a Glance
Language

German
Classes In

English
Lodging

Homestay
Department

German Studies
Thayer School of Engineering
THIS PROGRAM IS OFFERED ONCE EVERY TWO YEARS
ABOUT THIS PROGRAM
The Department of German Studies and the Thayer School of Engineering offer a joint foreign study program in Green City, Germany's self-proclaimed "capital of sustainability" in Berlin. The program was successfully launched in the spring term of 2022 and is scheduled to run again in the spring terms of 2024, 2026, and 2028. This program invites students to combine engineering coursework that focuses on "green" and sustainable engineering with a fast-track German course (GERM 2.03) that combines GERM 2 and GERM 3 into one intensive course and satisfies Dartmouth's foreign language requirement. It is also open to students who already have German language skills beyond the beginner's level. It takes students to a full-immersion setting and cultural environment in which sustainability is a lived practice. The program structure is flexible, giving students options to customize their course choices in accordance with their D-plans.
THE STUDY ABROAD EXPERIENCE
STUDENT LIFE
Students live with German-speaking homestay hosts.
The cultural program will include numerous excursions, such as trips to Sanssouci Palace and the Filmpark Babelsberg in Potsdam, the memorial site Sachsenhausen, the Mauerpark and Checkpoint Charlie, and a historical tour of the Berlin subway. It will also include visits to the opera, concerts, museums, and cinemas from Berlin's vibrant cultural offerings. In addition, the program will feature day trips (e.g. to the Volkswagen manufacturing plant in Wolfsburg) and one extended overnight trip to Zurich, Switzerland. Overnight stops in the Rhine Valley, the Ruhrgebiet, and Munich will provide opportunities to study how culturally and historically diverse regions are dealing with the challenges of sustainable living, mobility, and industrial production.
For more information, please see the Department of German Studies' website  and/or the Thayer School of Engineering's website.
TUITION AND FEES
The fees charged by the College for a Dartmouth-sponsored off-campus term of study include regular tuition charges for a term at Dartmouth, service fees, as well as the specific costs established for each off-campus study locale. In many programs, the room and board costs tend to be higher than for a term in Hanover. You can view a budget sheet for each program by clicking on the appropriate term under "Financing Your Program". The cost of transportation to and from the site is the responsibility of the student.
Financial Aid
In order that all qualified Dartmouth undergraduate students may have the opportunity to take part in off-campus programs, the College endeavors to adjust its normal financial aid awards for students already receiving aid. Tuition and expected family contribution for Dartmouth's off-campus programs are the same as for an on-campus term.
All costs, including airfare and spending money, are considered when determining the cost of an off-campus program. Any costs more than a typical term in Hanover are met with additional Dartmouth Scholarship Funds.  If you have a work expectation for the term, this will be replaced by scholarship funding for programs that span the entire term. 
Students are responsible for purchasing their own plane tickets and, in many cases, meals. Often this means that part of the expected family contribution is used towards these costs rather than for tuition. For help sorting out who pays what and how, contacting the Financial Aid office is often advisable.  
Financing your program | Financial Aid | Scholarships | Budgeting & Costs
Program Resources
Department Contact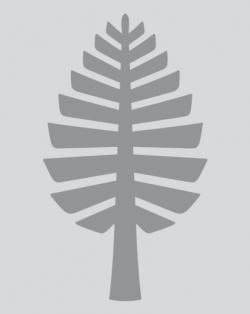 Ann Fenton
Department Administrator