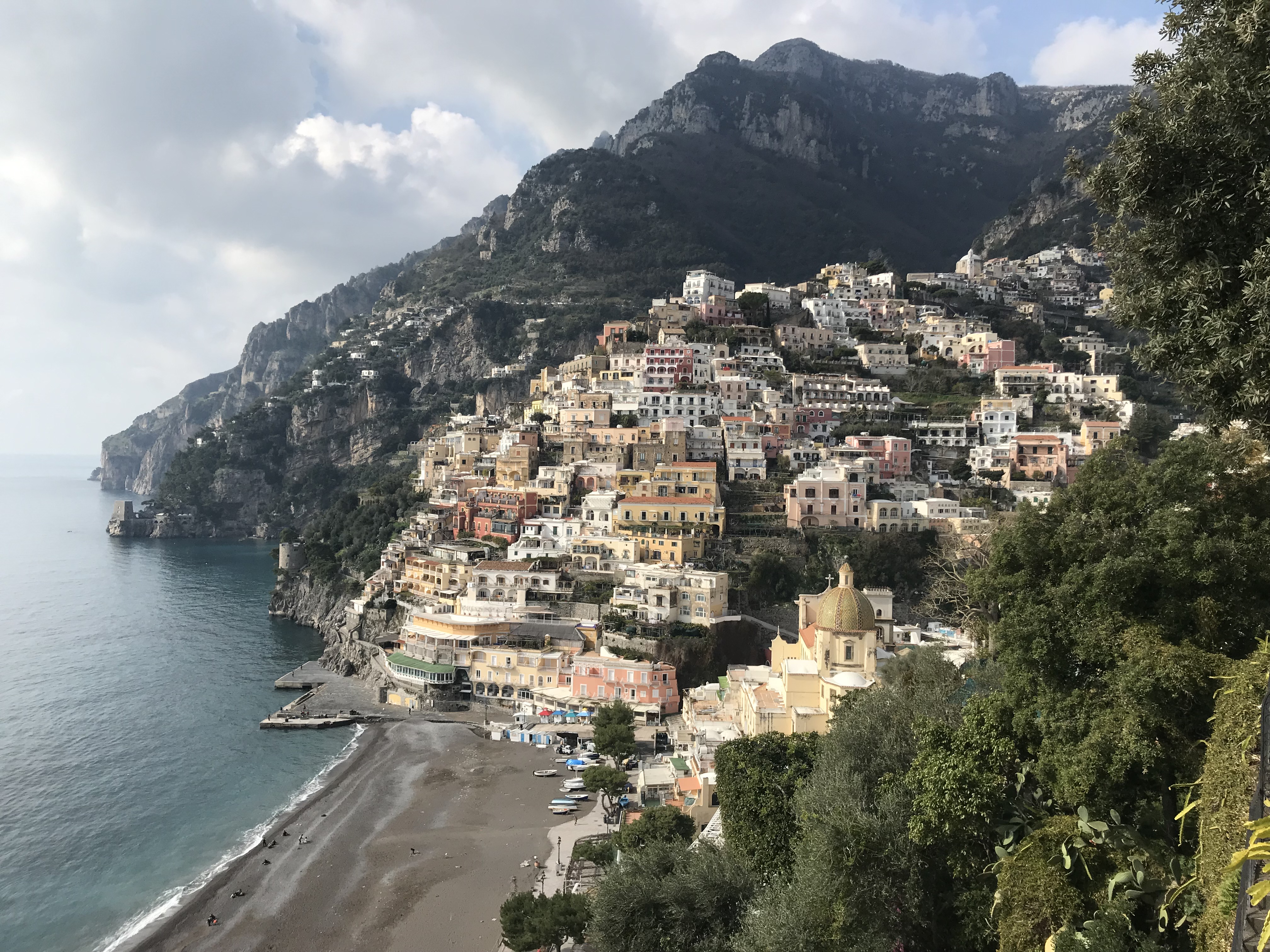 Italian LSA+ Rome
Rome, Italy
Program At a Glance
Language

Italian
Classes In

Italian
Lodging

Homestay
Department

ABOUT THIS PROGRAM
The French and Italian Department offers a combined language study abroad and advanced language study abroad program in Rome, Italy. Both programs will enroll in Italian 8.

Students live with Italian families and visit cultural and historic sites in and around Rome. The courses offered in each are specific to the program, with the exception of Italian 8, in which students from the LSA and the LSA+ will participate together. Faculty from the Department of French and Italian will direct the program.

The Honorable Frank J. Guarini NIAF Italian LSA+ in Rome offers mid-level courses in Italian literature and language in a city that provides the most varied cultural landscapes in Italy. This program encourages students to further refine their linguistic skills by living and studying in the stimulating environment of a modern European capital, while at the same time exploring the multimillennial continuity of Rome. Students live with local families and take three Dartmouth courses taught exclusively in Italian.
THE STUDY ABROAD EXPERIENCE
Student Perspectives
This entire program has been a wonderful experience, from living with a host family to studying the language to being able to explore the country. The trip to Orvinio was a highlight for the entire group. Our favorite part was the hospitality and kindness of the people of the town. One afternoon, we went to a house in the countryside to eat delicious polenta and explore the area. It was amazing to learn about life outside of Rome, and we left the weekend with an enriched knowledge of Italian culture.  Grazie!  -Ava Giglio '19 and Avery Salumbides '19
Student on 2018 Winter Term LSA+:
"The freedom of living independently in an ancient city like Rome was an incredible experience of growth personally, culturally, and linguistically. There's a sense of confidence that comes with knowing that you can move around the city and manage the activities of daily life in a foreign language."
Student on 2016 Spring Term LSA+:
"I went from taking language to fulfill a requirement to loving Italian and its culture. I hope to find work there in the future, and regardless I can't wait to go back."
Student on 2018 Winter Term LSA+:
"I loved staying with a host family in Rome: this experience enhanced my linguistic and cultural competencies. I also really appreciated the program excursions to places like Milan and Florence: it allowed us to explore new parts of the country and connect what we had learned about Rome to the other cities as well."
Tuition and Fees
The fees charged by the College for a Dartmouth-sponsored off-campus term of study include regular tuition charges for a term at Dartmouth, service fees, as well as the specific costs established for each off-campus study locale. In many programs, the room and board costs tend to be higher than for a term in Hanover. You can view a budget sheet for this program by clicking on the appropriate term. The cost of transportation to and from the site is the responsibility of the student.
Financial Aid
In order that all qualified Dartmouth undergraduate students may have the opportunity to take part in off-campus programs, the College endeavors to adjust its normal financial aid awards for students already receiving aid. Tuition and expected family contribution for Dartmouth's off-campus programs are the same as for an on-campus term. Assistance is available to meet extra costs associated with off-campus programs, including airfare. Half of any extra cost is met with additional Dartmouth scholarship; loan assistance is offered for the other half. Loan assistance is also offered to replace the employment that would normally be included in an on-campus term. Although financial aid recipients are given aid to cover all of the required costs of the program, students are responsible for purchasing their own plane ticket and, on some programs, meals. Often this means that part of the expected family contribution is used towards these costs rather than for tuition.